Home » 2011 » December » 14 » Blum Dynalog 2.6.42 + Up 2.7.42 + Up 2.8.42 + DP2ACAD 2.8.42
---
6:31 PM
Blum Dynalog 2.6.42 + Up 2.7.42 + Up 2.8.42 + DP2ACAD 2.8.42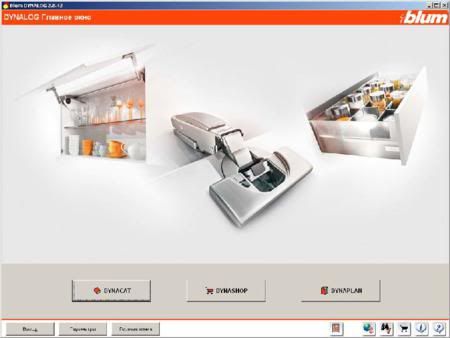 Blum Dynalog 2.6.42 + Up 2.7.42 + Up 2.8.42 + DP2ACAD 2.8.42 | 1.66 GB
What is DYNALOG?
DYNALOG - program from Blum for planning cabinets and ordering fittings.
The program contains three separate applications:
DYNACAT - complete electronic product catalog
In DYNACAT you will find a full range of all accessories Blum, as well as the choice of a large number of possible applications (for example, under the cutlery), which you can transfer directly into the basket.
In addition, there are CAD data fitting in 2D and 3D, as well as guidance on the design, installation and adjustment.
DYNAPLAN - a program containing the most important functions for the design of buildings and determining
In DYNAPLAN can handle housing of the library buildings DYNAMIC SPACE, from your personal library or to design a new one.
All needed to make the size and position of the cutting attachment fittings are automatically calculated, and the list of accessories is transferred to the basket.
There are also drawings and CAD data for nesting.
DYNASHOP - basket, which can be used to combine data from both applications in one project and order the necessary hardware
In DYNASHOP You can merge lists of projects and hardware if you want to associate with the hardware part numbers and prices of the seller. Because of this ordering process is simplified.
By combining the supply of hardware designs can be easily correlated with the individual buildings.
Various export formats list of accessories allow you to work with a variety of systems, order sellers.
System requirements: Minimum hardware requirements for using the program DYNALOG.
Recommended system requirements are given in parentheses.
Operating System Windows 2000 (or higher)
The processor of 1.0 GHz (from 2.0GHz)
Free space on your hard drive at least 1 GB
Memory of 256 MB (512 MB)
CD-ROM drive
The screen resolution of 1024x768 pixels with 256 colors (with 32 767 colors)
Category:
Software
|
Views:
413
|
|