Home » 2010 » October » 5 » Top 150 iPhone - iPad Apps -iPhone - iPad - iPA
---
6:42 PM
Top 150 iPhone - iPad Apps -iPhone - iPad - iPA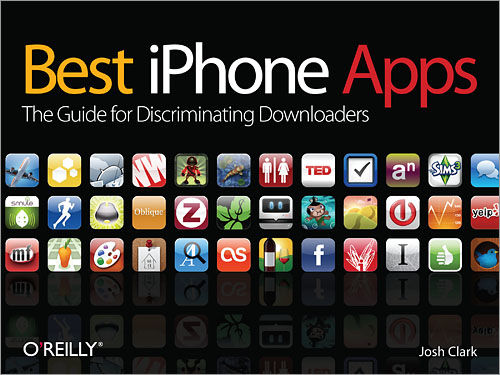 Top 150 iPhone - iPad Apps | iPhone / iPad | iPA | 5.4GB
A sweet collection of the top 150 iPhone paid apps on iTunes. All apps are cracked, mostly top rated games and have been tested on iPhone 4 and iPad 3G. Other iDevices will also play most of them.
Follow this installation guide carefully:
1) Install iTunes 9.2 and backup your iDevice
2) Go to jailbreakme.com on your iDevice via Safari
3) Slide the bar and wait for it to jailbreak
4) Open Cydia on the home screen and allow it to update
5) Go to Manage then Sources, top right Edit then left Add
6) Add http://cydia.hackulo.us and allow Cydia to update
7) Go to Hackulo.us Source and download AppSync for OS4.0
8) Reboot iDevice and you're done jailbreaking!
Now simply load cracked .ipa's into iTunes and sync normally to install.
Application list:
101 Games
7.0 Megapixel Camera
Achmed Ringtones
Aging Booth
Air Mouse
All-in-1 Gamebox
Amateur Surgeon
Angry Birds Golden Eggs
Angry Birds
Angry Birds Walkthrough
App Box Pro
Battery Doctor Pro
Battleship
BBBox Pro
Bejeweled 2
Build-a-lot 2
Build-a-lot
Car Jack
Championship Manager
Chopper 2
Chopper
Color Splash
Connect 4
Cooking Dash
Crash Bandicoot
Crash Bandicoot Kart
Crush the Castle
Crystal Maze
Diner Dash
DocsToGo
Doodle Army
Doodle God
Doodle Jump
Easter Sneezies
Ecco the Dolphin
Eliminate GunRange
Emoji Plus
F1 2009 Game
Family Guy Uncensored
FatBooth
Ferrari Racing
Fieldrunners
FIFA 2010
FIFA World Cup South Africa
Fingerprint
Flashlight LED
Flick Fishing
Flick Football
Flick Kick Rugby
Flight Control
Fling
Fonejacker
Foosball
Football Manager 2010
Fragger
Fruit
GoKarting
Guardian
Guitar Hero
Gun Builder
Hipstamatic
I Am T-Pain
iBeer
iFitness
iGun Pro
iKamasutra
iLoader
iMovie
Impossible
iMSN
iQuarium
Jamie Oliver 20 Minute Meals
JellyCar 2
JellyCar
Lets Golf 2
Modern Combat Sandstorm
Modern Conflict
Monkey Island 2 Special Edition
Monopoly Here and Now
Monopoly
Moto X Mayhem
Need for Speed Shift
Need for Speed Undercover
NOVA
PAC-MAN
PAC-MAN Remix
Parking Mania
Peggle
Plants vs Zombies
Plunderland
Pocket God
PoolStar
Predators
Rat On Run
Ravensword
Real Racing
Red Ball Pro
Ronnie
Runmeter
Sallys Salon
Sallys Spa
Scrabble
Shazam Encore
Shopping Cart Hero
Sim City Deluxe
Sim City
Skate It
Sleep Cycle
Sneezies
Sonic 1
Sonic 2
Sonic at the Olympic Winter Games
Star Trek
Star Wars Clone Wars
Star Wars Hoth
Stick Golf
Street Fighter
Streets of Rage
Super 7
Super Monkey Ball
Surviving High School
Talking Carl
Talking Larry
Talking Tom
Tetris
The Moron Test
The Secret of Monkey Island
The Sims 3
The Sims 3 World Adventures
Tiger Woods
Top Gear The Cool Wall
Train Conductor
Train Conductor USA
Trenches
Trivial Pursuit
TuneIn Radio
Tweetland
UnblockMe
Volume Amplifier
Weather Pro
Wedding Dash
WhatsApp Messenger
Wheres Wally
Words with Friends
World Tour
Worms
Zen Bound 2
Zen Bound
Zombie Booth
Zombieville
Download :
Category:
iPad iPhone iPod Touch
|
Views:
293
|
|